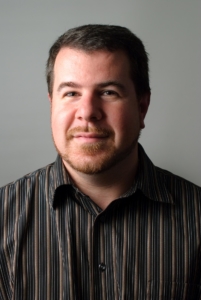 Nicholas is a Landscape Architect in North Carolina and South Carolina with over 20 years of experience in residential and commercial landscape design, construction and maintenance.  He brings a wealth of design, construction and horticulture knowledge to every project he engages.  Through a collaborative project effort with clients, artisans, craftsman and other design professionals, the projects are most successful and fulfilling.
Nicholas's passion for the environment and sustainability drove him to obtain professional accreditation through the United States Green Building Council's Leadership in Energy and Environmental Design (LEED).  He also obtained certification in Energy Saving Landscape Design which advocates the correct placement and type of plant material which increases building energy efficiencies.  Additionally, Nicholas is a Licensed Tree Expert which enables him to assess the condition of existing trees and provide innovative construction solutions to maintain the trees through the progression of construction.
Nicholas acquired an appreciation for nature and the environment at an early age while living and working on a tree farm and nursery.  He worked as a landscape contractor and excavator while in college and always focused on various aspects of the built and natural landscape.  Nicholas received an Associate's Degree in Landscape Management and Design and continued on to earn a Bachelor's Degree in Landscape Architecture from Cook College, Rutgers University.

The experience Nicholas has gained while working in the industry has proven to be invaluable to the success of his projects.  Whether he is evaluating trees or designing spaces, Nicholas has the ability to envision outdoor spaces that work harmoniously with the building architecture and the site features.   He is committed to providing clients with excellent service, listening closely to their needs and designing creative solutions that meet their goals while working within the natural surroundings.
Past Planning Board Member

NJASLA Richard Miller Award

Congressional Artist Award
Our Clients Employ Us to Collaborate
In the design and development of their property on all aspects from placement of the house to creating outdoor rooms and everything in between.  Each project and site assessment is unique in its own right and often shapes the direction of the proposed design.  We will create a unique conceptual landscape plan for your property and provide construction detailing for reviewing agencies and construction bid documentation.  Once construction begins, we can offer construction administration services to safeguard your investment.
We Provide Residential Design Services
Ranging from intimate outdoor entertaining areas to large scale residential master plans.  Our firm can offer a wide range of expertise from "traditional" landscape architecture to a regenerative and ecological approach to design and development.  Our LEED (Leadership in Energy and Environmental Design) accredited landscape architect design philosophy combined with Energy Savings Landscape Certification provides clients a new, innovative and responsible solution to residential development and landscape design without sacrificing aesthetics.